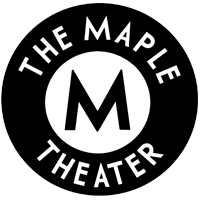 Coming Nov 30
About This Film
Secret Cinema is The Maple's classic film series with a twist - you won't know what you're watching until the lights go down! Join your fellow cine ...
Why We Chose This Film
It's a secret to everybody.
More Info
Coming Dec 15
About This Film
From master story teller, Guillermo del Toro, comes THE SHAPE OF WATER - an other-worldly fable, set against the backdrop of Cold War era America circ ...
Why We Chose This Film
Some call it adventure. Some call it fantasy. We'd call it a romance. But it's Guillermo del Toro, so literally *anything* can happen.
More Info